Organizations need to ensure they secure personal records and commercially sensitive information from business risk and vulnerabilities. With our range of information security training courses we can help you get the knowledge and skills you need to build resilience around your information security management.
We offer a range of specialist training courses such as the ones described below:
Contact our training team today to find out more: UK +44 345 222 1711 Ire +353 1 210 1711 or email our team
Certified Ethical Hacker (CEH) training course

To beat a hacker, you need to think like one! Our Certified Ethical Hacking (CEH) training course can help you do just that. On this 5 day course you will learn ethical hacking and network security skills so that you can think like a hacker and defend your organization from the threat
Find out more
---
Certified Information Privacy Technologist (CIPT®) training course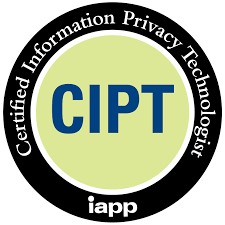 The Certified Information Privacy Technologist (CIPT) is the first and only certification of its kind worldwide. It was launched by the International Association of Privacy Professionals (IAPP) in 2014 to meet the growing need that only tech pros can fill - securing data privacy at all stages of IT product and service lifecycles.
Find out more
---
Contact us if you are interested in registering for these courses +44 345 222 1711, +353 1 210 1711 or email our team
---
"An investment in knowledge pays the best interest." Benjamin Franklin
---