An exclusive BPMA members webinar
In partnership with the BPMA & BSI
Wednesday 24 March 2021
14:00 - 15:00 GMT
The UKCA (UK Conformity Assessment) mark is the new UK product marking that is required for certain products being placed on the market in Great Britain (England, Wales and Scotland). It covers most products that previously required the CE marking.
Join us as we discuss some of the new terms and definitions that relate to UKCA marking and how this will affect the Promotional Merchandise Industry. 
This webinar will cover:
Overview of the UKCA
What your responsibilities are as suppliers/importers/manufacturers/distributers
What the consequences are if you fail to comply
UKCA legislation and timelines
The Northern Ireland conundrum
FAQs (Please submit your questions when you register)
Who should attend?
A webinar exclusively for BPMA members; If you currently affix the CE marking to your products and the UK market is important to you, then this webinar will be indispensable. No matter where you are located, whether you are a distributor or a manufacturer, this webinar is perfect for anyone trying to get a better understanding of UKCA marking, specifically within the Promotional Merchandisers Industry.
Meet our speaker:
Graham McKay

BSI's Global Head of Gas & Electrical Products. He is a graduate in Electronic and Software Engineering, and a Chartered Engineer with a career spanning over 30 years within the safety and compliance industry. Graham started his career working for British Gas developing novel gas control systems, which led him into issues around safety standards and compliance.  He has worked with several companies and Certification Bodies around the world and has headed up the operations of several European Notified Bodies prior to joining BSI ten years ago.
Carey Trevill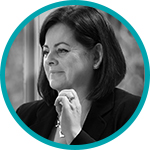 Carey is the Chief Executive Office at the British Promotional Merchandise Association. Co-hosting this BPMA member exclusive event with Graham McKay at BSI, Carey will be helping members understand the importance of adopting the new legislation and expectations of end users. The BPMA represents the promotional merchandise industry in the UK, inspiring, connecting and educating its members. Currently providing detailed information and support post Transition from the EU, this webinar is part of a range of interactive sessions for members on customs and legislation changes. Visit bpma.co.uk/events for more details. 
Please note that non BPMA member registrations to attend the webinar will be denied. Please contact Tom@bpma.co.uk for any information.