EMCOR UK; Industry Change Through Collaboration
Thursday 28th January: 2-3PM (UK Time)
The Institute for Collaborative Working, in partnership with BSI, are running a series of webinars for you to understand the benefits that some of their members have achieved by working in a more collaborative manner, in line with ISO 44001 Collaborative Working Relationships Standard.
We invite you to join Steve Dolan and Jeremy Campbell from EMCOR UK and listen into to their snappy, thought provoking webinar Creating value through collaboration – a total organisational approach.
How do you get a business to business relationship to focus on customers and customer value?
Discover how you get multiple business relationships to think (better still dream) about innovation and excellence.
How do you align an organisation, and by that we mean the whole organisation to deliver win win value?
How do you get teams to unlock value by sharing knowledge and information?
Why you should attend
Tune into our story as we share our practical experience of implementing IS044001.
Discover how to generate win win, build trust and understanding, and recognise the behaviours of successful collaboration.
Understand the successful ingredients and proven practices for creating highly effective collaborative business relationships.
Meet our speakers:
Jeremy Campbell:
Jeremy is a Member of the Institute for Workplace and Facilities Management (IWFM),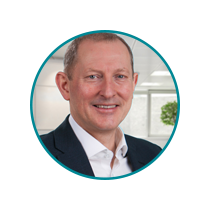 and is an award-winning business leader who has enjoyed a varied and exciting career in Facilities Management. Like Steve he a founder of EMCOR UK's Collaboration strategy, Key Account Management programme and Collaboration / KAM training programme.
A member of EMCOR UK's Executive Leadership Team, Jeremy also sits on the Institute for Collaborative Working (ICW) Advisory Council and is part of BSi's Technical Committee TC286 responsible for the creation and introduction of IS044001 Collaborative Business Relationships. 
 
Steve Dolan: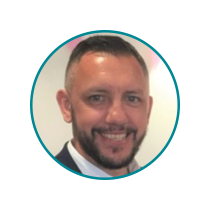 Steve is a highly motivated, strategic and versatile award-winning Key Account Director, leading national customer accounts and operations across some of the most technically challenging, heavily regulated and mission critical environments in the UK covering both the public and private sectors. His years of experience in the industry from frontline operations to strategic account management has enabled him to deliver and create life-time customer value through Key Account Management (KAM). Steve also leads EMCOR UK's Key Account Management strategy and is one of the original KAM founders at the Company. 
EMCOR UK is a wholly owned subsidiary business of EMCOR Group, Inc. (NYSE: EME) a leading provider of mechanical and electrical construction, industrial and energy infrastructure, and building services generating revenues in 2019 of $9.17 billion USD. In the United Kingdom EMCOR UK delivers high-performance, sustainable facilities, asset, energy and workplace management solutions. The Company supplies a range of in house delivered TFM, Bundled Services, Maintenance and Mechanical & Electrical services through multi-year contracts to customers operating in the most complex and regulated workplaces in the UK including aerospace, pharmaceuticals, defence, nuclear, utilities and central government. In 2019 the business in the UK generated revenues of £340 million GBP. The Company purpose at EMCOR UK is to create a better world at work for everyone.