Webinar on demand: Working smart and enabling continuity in your business
Recorded: 24 June 14:00-15:00 (UK time)
With many manufacturers having to work remotely, it is important that they consider several key things to allow them to survive and prosper in this turbulent time.
Listen to our speakers as they take you through some key learnings from PAS 3000, ISO 22301 and wider industry. With our very own Willy Fabritius, Global Head of InfoSec, Privacy and Business Continuity at BSI. Willy has audited a significant number of companies with thousands of audits including ISO 22301.
Rab takes you through some key innovations and experiences he has seen to enable continuity in recent times, including a look at the recent 'ventilator challenge'. 
Meet the speakers
Rab Scott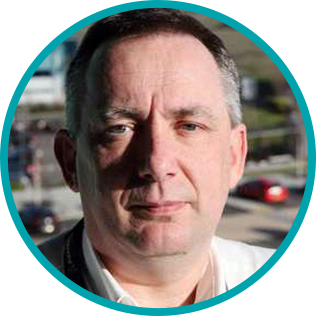 Rab Scott is Head of Digital at the University of Sheffield's Advanced Manufacturing Research Centre (AMRC). He has been a member of the AMRC staff since its beginning in 2001, after heading up the Virtual Reality and Simulation activities he now leads on the strategic development and implementation of digital solutions across the whole organisation.
Rab is the operational chair of the High Value Manufacturing Catapult Digital Strategy Team. He sits on the Steering Committee of Immerse UK (the UK's body for immersive technologies), the IET's Digital Panel and their Applied Visualisation Forum. He is also the IET's spokesman for virtual reality. Rab has recently been made an Honorary Research Fellow at the University of Exeter Business School.
Willy Fabritius 
With over 30 years' industry experience, Willy Fabritius, Global Head of Information Security, Privacy and Business continuity leads BSI's business development strategy for the InfoSec and BCM portfolio and raising standards around the world. He has audited a significant number of Fortune 500 companies with thousands of audits delivered during his career including ISO22301.
Ben Sheridan 
Ben Sheridan is the Digital Manufacturing sector lead at BSI and works with a wide range of leaders in digital innovation within manufacturing. He is embedded in many partnerships looking to drive digital adoption in factories and supply chains, and also to underpin innovation in digital design and assurance. He has a PHD in solid state physics, and previously worked as a device physicist for Philips Semiconductors.
---
Please note: The British Standards Institution (BSI) is the National Standards Body (NSB) for the UK. This webinar was organized as a collaboration between BSI (The National Standards Body), BSI Group and the Emergency Planning College (Cabinet Office), in accordance with competition law. By registering for this webinar replay, you are providing consent for BSI's NSB and non-NSB businesses alongside the Cabinet Office and Emergency Planning College to contact you on matters relating to this webinar.