Webinar on demand: UKCA, CE Marking or CE UKNI? 
Recorded: Thursday 4 March 12:00 - 13:00 GMT
Northern Ireland has had a unique place in the discussions surrounding the United Kingdom's exit from the European Union.
But what does this mean for those placing goods on to the market in Northern Ireland? And what does the introduction of UKCA marking mean for organizations located in Northern Ireland?
In this webinar our experts will discuss what organizations need to place goods on the market in Northern Ireland, or if you're a manufacturer based in Northern Ireland, looking to sell into the wider UK market.
We will also take you through and debunk some of the common myths about placing goods on the market and what they need to do to achieve conformity.
Who should attend?
Any organization, no matter where you are located, who currently, or in the future plans to, place their products on the market in Northern Ireland.
Any manufacturers, distributors or resellers based in Northern Ireland, whether you wish to sell in Northern Ireland or access the wider United Kingdom market.
Organizations that may have part, or all of, their supply chain in Northern Ireland or having to cross the border between Northern Ireland and the Republic of Ireland.
Meet our speaker
Graham McKay*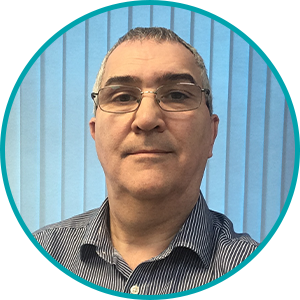 BSI's Global Head of Gas and Electrical Products. He is a graduate in Electronic and Software Engineering, and a Chartered Engineer with a career spanning over 30 years within the safety and compliance industry. Graham started his career working for British Gas developing novel gas control systems, which led him into issues around safety standards and compliance.  He has worked with several companies and Certification Bodies around the world and has headed up the operations of several European Notified Bodies prior to joining BSI ten years ago.
*speaker subject to change